As of March 6th at 9 a.m. the Kickstarter campaign ended with 109% funding. Of course I am jumping for joy, but I am mostly thinking "time to get serious and get down to business!" I tend to put a lot of pressure on myself and get overworked—but honestly isn't every true entrepreneur like that?
This Kickstarter being successful reassured me that every crazy leap of faith that I've made in the last 7 months was worth it. Quitting my full time job as a designer in Grand Rapids. Spending every penny I had on start up supplies. Staying up until 4 a.m. sewing tea towels for my debut back into the art market world. Getting the hell out of Wyoming, Michigan and moving back to the LITERAL Land of Delight.
Poppy Things has existed since 2012. But in September, 2018 is when it became a legitimate business that pays taxes, has a business plan, and set annual goals—not just a pipe dream anymore. I don't think people realize just how much this Kickstarter is literally going to "kickstart" Poppy Things. So now that the Kickstarter is over, what's next?
I have a list of things that I'd like to do in a particular order, but when you're a one woman show you've gotta just do everything at once. But remember to breathe and eat snacks in between. So before production in Lansing, Michigan gets rolling, a big chunk of the Kickstarter funds will first be used to purchase ALLLL the fabric yardage.
Production would've been rolling by now if that wasn't such a huge investment. Finishing the tech packs is another thing. Tech packs are what the manufacturer needs to know how the garment should be sewn, the order of operations, how much fabric each garment takes, measurements, where you want the tags placed, etc. It's a huge job and it's one that I did non stop at my job in GR.
The next big thing while I'm doing these other things is getting all of the rewards ordered and sew up the tea towel rewards. Fulfilling them, hand writing thank you notes, and packaging them is going to be time consuming but this is the beginning of my brand and I want to take my time and make sure that each item is packaged with care and is just right.
Other personal things include finishing applications to the 8+ art markets, buying a tent for said markets because I can't keep borrowing my aunts :) And getting all of my props and goodies to make sure that Poppy Things is putting it's best face forward in this first summer/fall as a full time brand.
So many people have asked to lend a hand and help with stuff (especially since I'm also getting married less than 90 days from now and have that project too.) And as much as I'm OCD and like to do things my way, I think it's time I start accepting help from those who WANT to lend a hand.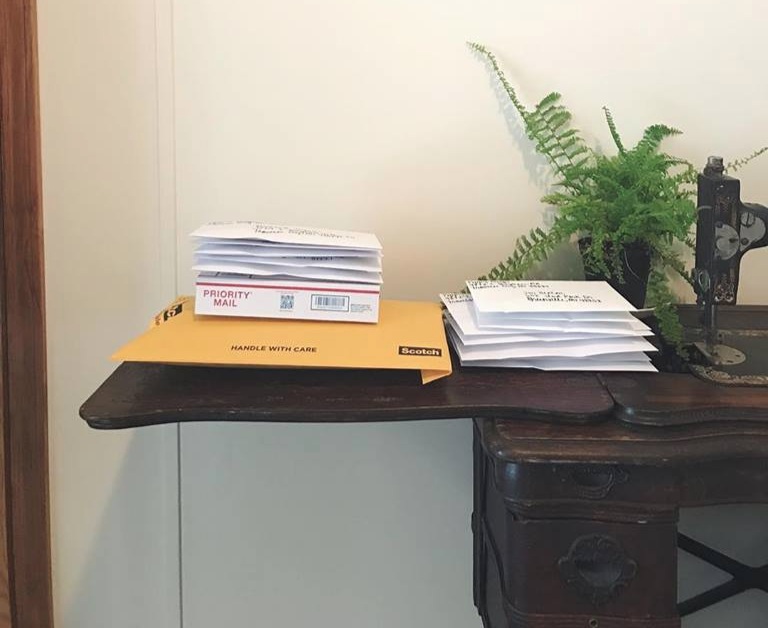 OH one last thing, that Pop Up I'm having on May 18th! (I'm literally crazy.) I'll go more into detail about that in the next few weeks. Lord Jesus have mercy!
Love ya like a love song,
Chelsey